Online bookings need to be made more than 1 hour in advance of your collection time. Alternatively, download and book on our BuDDys app and you'll be paired with your nearest BuDDy!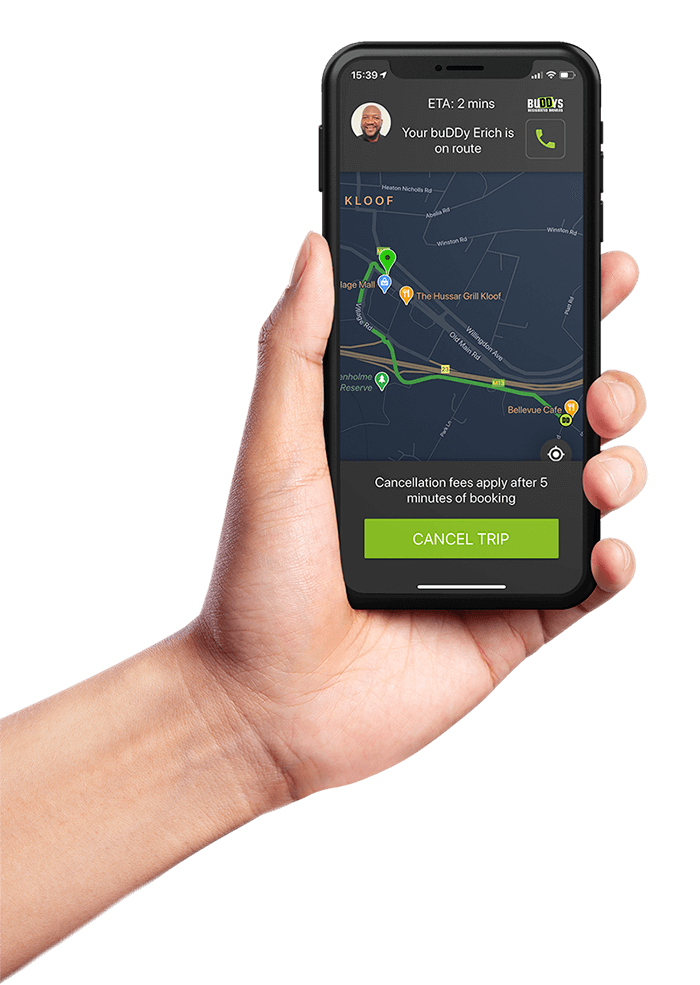 Operating hours
Monday to Thursday
17:00 – 01:00
Friday & Saturday
16:00 – 03:00
Sunday
16:00 – 00:00
PLEASE NOTE: Telephonic bookings must be made
30 mins prior to stipulated closing times.